Sussex Heated Towel Rails in Black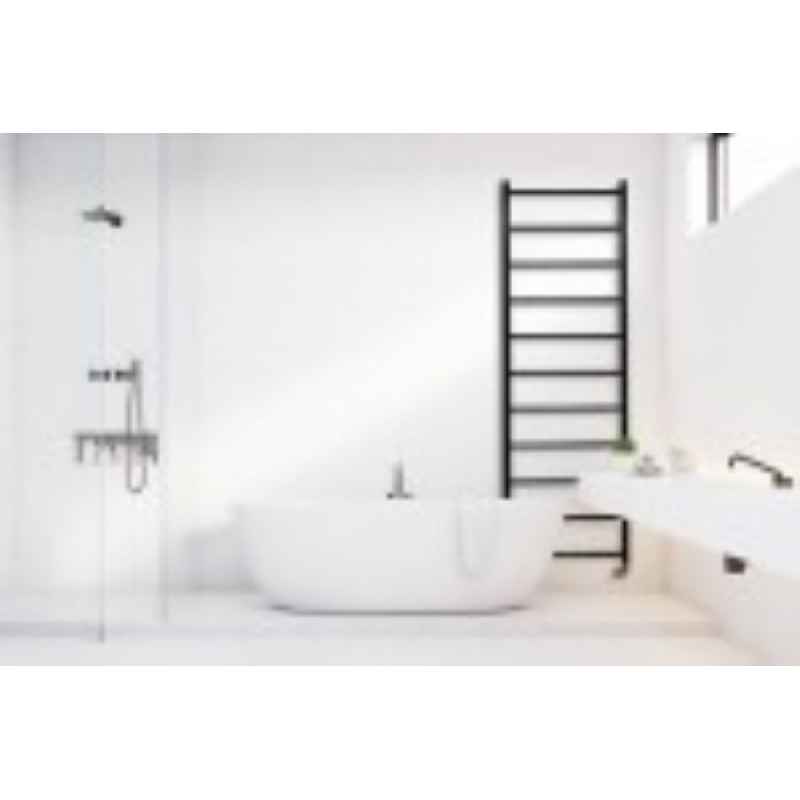 The Sussex range of heated towel rails are 100% stainless steel.
There is a range of ladder rails in various sizes and styles to compliment most bathroom designs.
There is also a selection of Feature Rails which offer something a little different for todays discerning customer.
All of the rails are priced in Polished Stainless Steel, but they are also available in Brushed Stainless Steel.
As a guide, please add 30% for the Brushed option. For a firm quotation please contact us at: info@bstaccessories.co.uk
All of the rails shown are priced for central heating only, but they can be supplied as " all electric " or they can be supplied with an optional element for dual fuel.
This allows the rail to run on electric via an element whilst the central heating is switched off.
For either of these options, please contact us @ info@bstaccessories.co.uk.
This is a new section featuring the Sussex towel rails in Black. Again, these can be supplies with an element or as " All Electric "
The black powder coating is applied to the Stainless Steel rails, so therefore the rail will not flake, rust or corrode.
All the Stainless Steel towel rails shown here have a 25 year manufacturers guarantee for complete peace of mind.
---
Showing 1 to 9 of 9 (1 Pages)