Hydropanel Shower Wall Panelling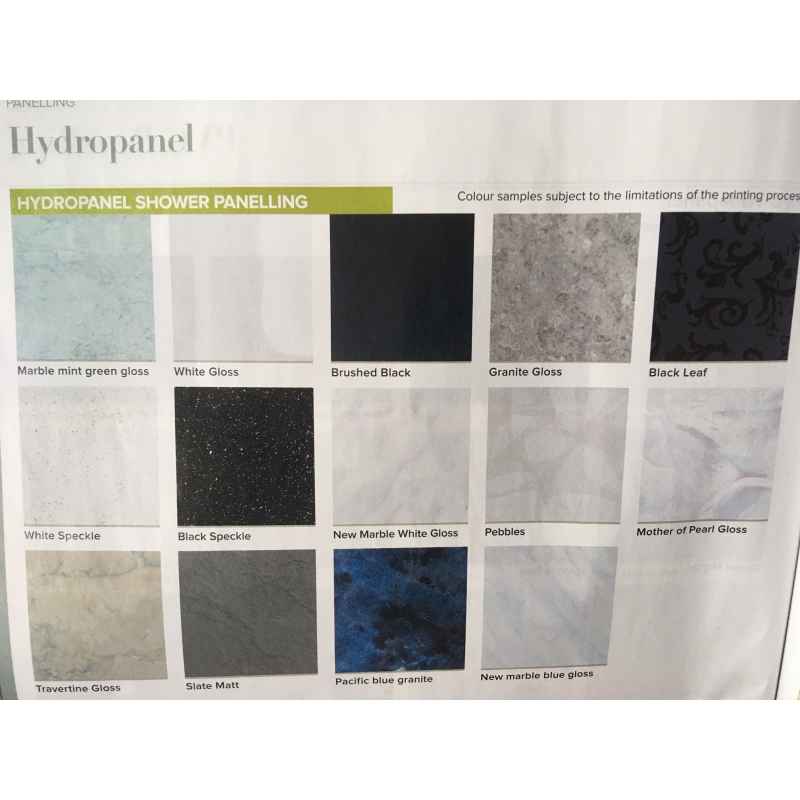 This is our original shower panelling product consisting of a plywood core with the decorative laminate on the front and a balancer laminate on the back.
This is a very durable product with a very hard wearing face.
It also has a degree of structural rigidity which can be an advantage in certain installations.
It is supplied in three formats: 1200 x 2430mm Square edged, 900 x 2430mm Square edged, 600 x 2430mm with tongued and grooved edges
This product can be bonded straight to the wall so long as the wall is straight and true. The surface of the wall will also need to be evaluated as to whether it will support the bonded boards suitably. Alternatively the boards can be bonded to a timber frame work which can used to straighten up walls that are not true.
Hydropanels are available in 13 popular finishes.
Hydropanels conform to Class 3 standard fire grade.
There are also a range of trims and corner extrusions to make installation simpler.
As with all Hydropanel products our own sealants and adhesives should be used.
---
Showing 1 to 13 of 13 (1 Pages)