Walk In Shower Enclosures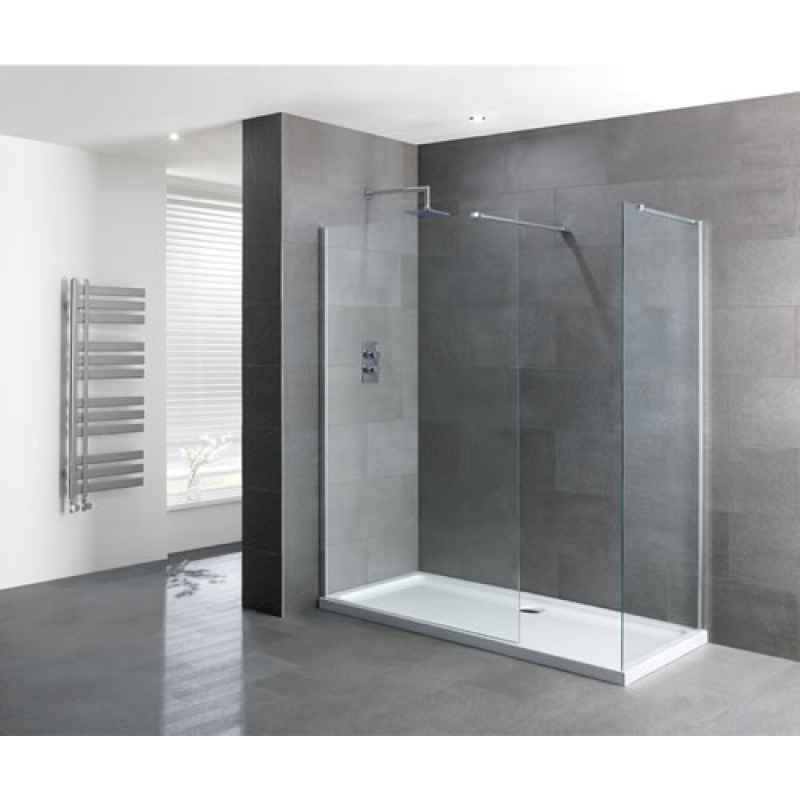 Here we show a range of Walk In Shower Enclosures.
These all include a rectangular shower tray in a size of your choice complete with shower waste and a fixed glass walk-in shower screen.
The shower trays range in length from 1200mm through to 1700mm
Each length of tray comes in a choice of four widths to satisfy most requirements. The 1650mm shower tray has two widths.
The 1650mm and the 1700mm shower trays are ideal as bath replacements
If the shower tray is being fitted into a corner, please order a glass screen to fit on the end of the tray.
The shower trays are made from a high strength resin marble material and are only 40mm high.
The waste for each shower tray is situated in the centre of one of the long sides
The 1700mm x 700mm shower tray has the waste fitted in the centre of one of the short ends and has a built in drying area at the opposite end.
The trays are designed to be fitted directly to the floor to give minimal inconvenience.
But if the tray needs to be raised to facilitate any plumbing requirements, you can order a special riser pack that comprises sufficient adjustable legs and two panels.
If you have any questions regarding walk in showers, or if you have a preferred requirement not shown here, you can email us at: info@bstaccessories.co.uk and we will get back to you as soon as possible.
---
Showing 1 to 9 of 9 (1 Pages)